We offer oak wilt treatment and prevention services throughout Central Texas and its affected counties. Our certified arborist will develop a plan of care for your trees. Oak wilt treatment may include injection of fungicide or trenching to prevent the spread of the pathogen. Read more about our services below and contact us to schedule your consultation with our ISA certified arborist.
---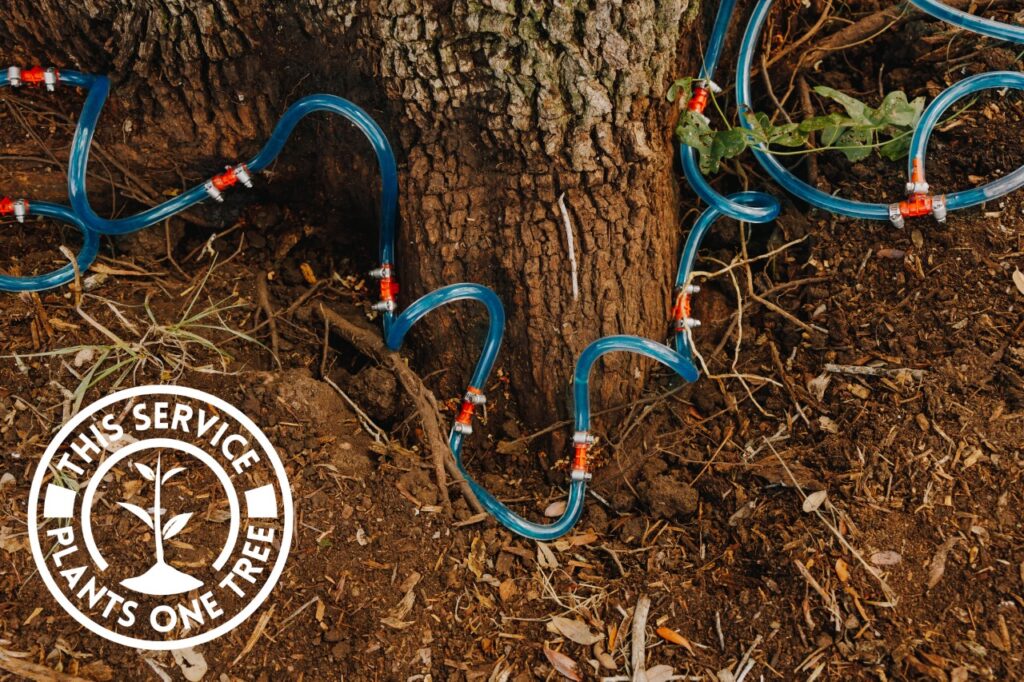 Fungicide Injections
We use macro-injections to inject Alamo (propiconazole), a systemic fungicide, into the vascular system of the tree. The fungicide is injected into the tree's water-conducting vascular system through small holes drilled into the root flares at the base of the tree. The injection acts similarly to an IV system allowing the fungicide to move through the tree, spreading through the entire canopy and into new growth. Treatment success depends on the health of the candidate tree, application rate, and injection technique. Find out more about our oak wilt services CLICK HERE.
We pledge to plant a tree for every tree injected through our partnership with One Tree Planted.
---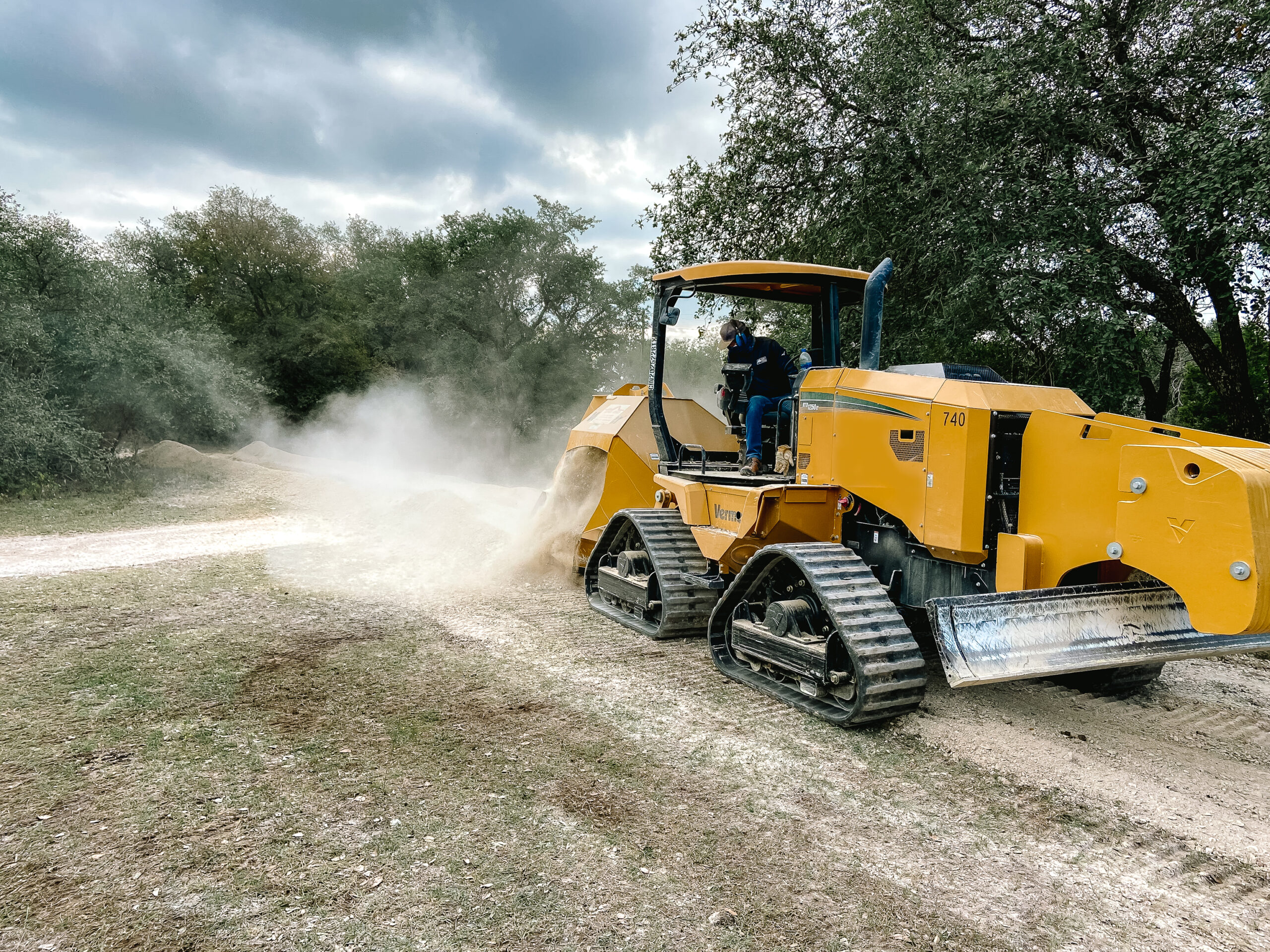 Trenching
Measures can be taken to break root connections between oak trees to reduce or stop root transmission of the oak wilt fungus through grafting. The most common technique is to sever roots by trenching at least 48 inches deep with trenching machines. We install suppression trenches to depths of 52 inches, exceeding the Texas Forest Service standard, helping to ensure the root systems are severed and improve the success rate of the trench itself. CLICK HERE to find out more about oak wilt trenching services and developing oak wilt management plans.
---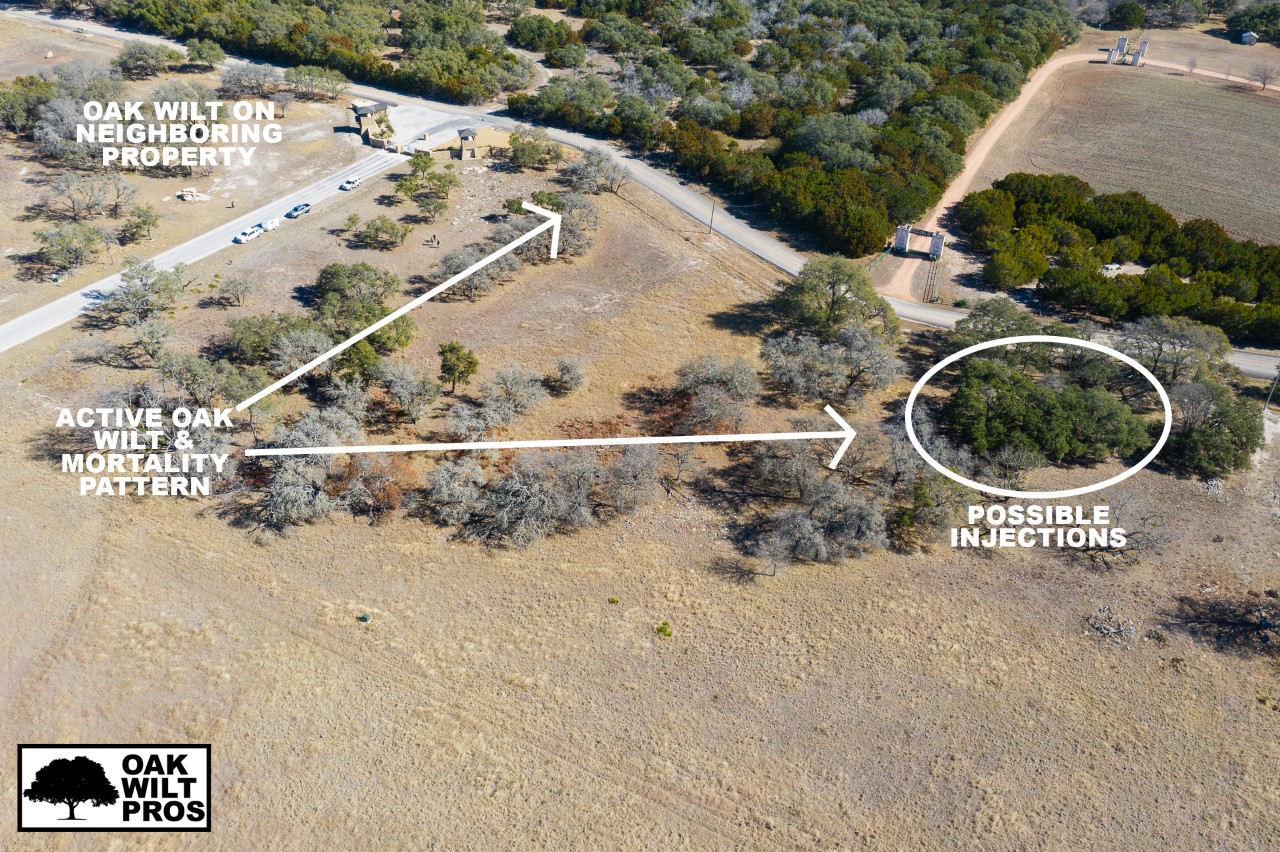 Inspections
We provide pre-purchase property inspections for oak wilt. Oak wilt disclosures may often be neglected unintentionally. Our inspections help identify any immediate oak wilt threats on the property under consideration as well any threats along property lines that could become an issue in the future. We issue reports that will discuss our findings, any recommended treatments, and any costs associated with treatment and prevention services.
---
SCHEDULE OAK WILT SERVICES
---
Signs of Oak Wilt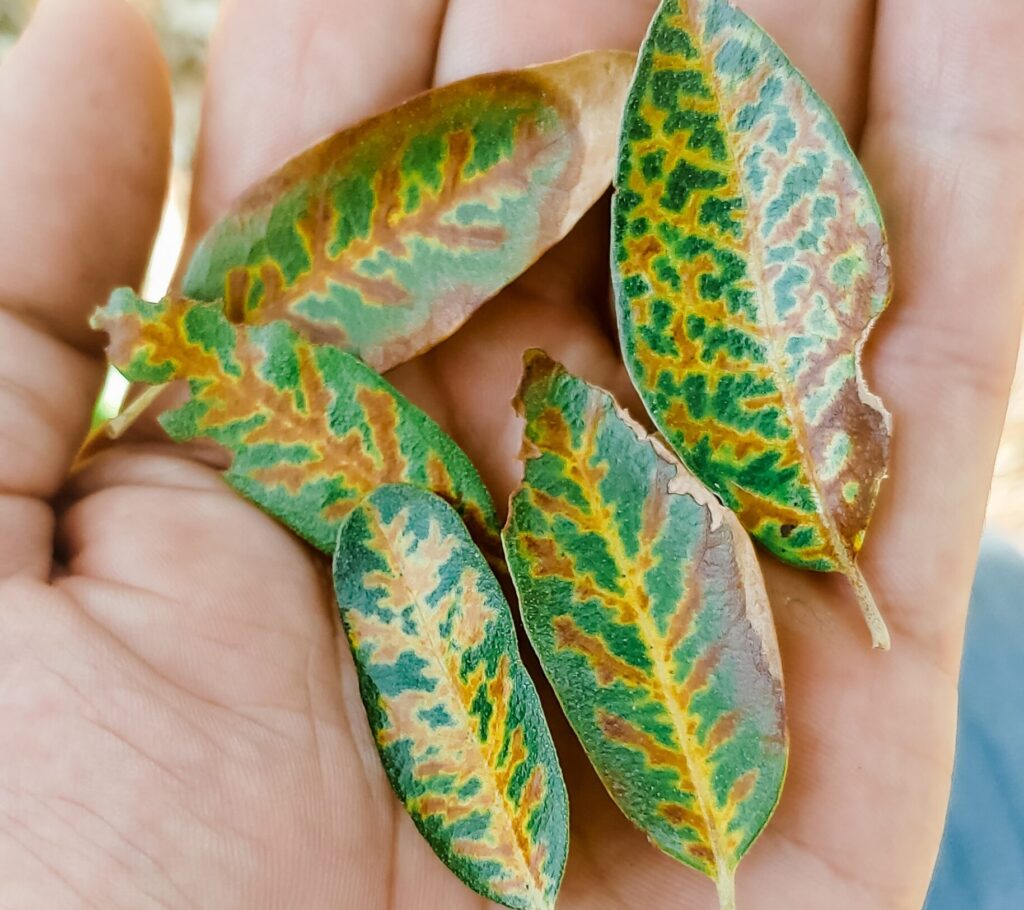 ---
Why choose us?
Knowledge & Experience – We are one of the few companies that specialize in Oak Wilt management. That means our focus is on treating, preventing, and helping you protect your investment from Oak Wilt. Our lead arborist has personally injected thousands of trees, installed numerous trenches, and is fully prepared to help you manage your issues with Oak Wilt.
Licensed & Insured – Texas Oak Wilt Qualified, ISA Certified Arborist, ISA Member, Licensed TDA Commercial Applicator, BBB Accredited Business, Fully Insured
Price – With this emphasis on specializing in Oak Wilt treatment and prevention, we are able to operate with lower overhead allowing us to be extremely competitive in the pricing of our services. We do this without sacrificing quality. Deal with our owners from consultation to completion and know our attention is on your project.
We Give Back – Oak Wilt Pros strives to have a greater social & environmental impact. By donating a portion of our sales we are able to invest in causes like the replanting of our national forests as well as in research to better combat destructive diseases like Oak Wilt.
---
FAQ
How long do oak wilt injections take?

Chemical uptake could be complete in as little as an hour but can also take up to 48 hours depending on several conditions including tree health. Treatment for trees showing signs of oak wilt, or therapeutic injections, may not completely finish due to a compromised vascular system.
How long do oak wilt injections protect a tree?

The chemical life of an oak wilt injection is around 2 years. It is recommended to reassess the trees for secondary injections at 18 -24 months to determine if they need further protection from oak wilt.
What happens if you don't paint a wound?

Sap feeding beetles (Nitidulidae) are attracted to fresh wounds on oak trees, typically feeding on these wounds within the first couple of days. These beetles can carry oak wilt spores to these wounds creating new infections and oak wilt centers.
How does oak wilt spread?

New oak wilt infections are caused by sap feeding beetles (Nitiduladae) feeding on fresh wounds and carrying oak wilt fungal spores to that tree or wound. Once a tree is infected with oak wilt, the oak wilt pathogen will move through surrounding oak trees through root graft transmission.
Do oak wilt trenches remain open?

No, trenches are cut and filled in as the trench is installed. We are able to visually inspect for root depth prior to backfilling.
Do oak wilt injections stop oak wilt movement?

No, oak wilt will move to and through the root systems of an injected tree. Oak wilt injections, when performed correctly, can suppress the oak wilt fungus protecting the tree from decline as the fungus is escorted through the root systems to either a trench line or a spot where it cannot find a healthy host.
SERVICE AREAS
Austin . Bee Cave . Bertram . Blanco . Boerne . Buda . Bulverde . Burnet . Canyon Lake . Cedar Park . Comfort . Driftwood . Dripping Springs . Fischer . Fredericksburg . Georgetown . Johnson City . Jonestown . Kerrville . Kyle . Lago Vista . Lakeway . Lampasas . Leander . Liberty Hill . Llano . Manchaca . Marble Falls . New Braunfels . Round Rock . San Antonio . San Marcos . Spicewood . Spring Branch . Wimberley
Certified Professionals On Staff